Gone are the days when wedding footwear was limited to heels. Looking for the perfect footwear that combines comfort and style? Look no further than wedding boots and flats. Yes, you heard that right—boots, flats and sneakers are now becoming the go-to choice for brides and grooms who want to make a fashion statement while ensuring their feet are happy all day long.
The rise of outdoor weddings
Wedding boots and sneakers offer the best of both worlds. Not only are they incredibly fashionable, but they also provide the comfort and stability needed for outdoor venues. Whether you're tying the knot on a sandy beach, a rustic farm, or in the mountains, wedding boots and flats are designed to keep your feet comfortable and protected.
Boots and sneakers are now taking center stage, capturing the attention of fashion-forward couples. Available in various styles, colors, and embellishments, there's a perfect pair of boots and flats for every bridal style.
So, step away from the traditional and embrace the unique allure of wedding boots. Comfort meets style, making them the perfect choice for your outdoor wedding. Say "I Do" to boots, sneakers, and flats and keep your feet happy all day long.
Teva Women's Midform Fashion Boot
Challenges of outdoor weddings
Outdoor weddings have gained popularity in recent years, offering couples a chance to exchange vows in picturesque settings. From beachside ceremonies to rustic barn weddings, outdoor venues provide a charming and romantic atmosphere. However, outdoor weddings also come with their fair share of challenges, one of which is finding suitable footwear that can withstand various terrains and weather conditions. This is where wedding boots and a variety of flats have come in.
Hey Dude Womens Wendy Glitter Shoes
The benefits of wearing wedding boots or flats on the beach or mountains
Outdoor weddings present unique challenges that can make choosing the right footwear a daunting task. One of the main challenges is navigating different terrains. Whether it's walking on soft sand, uneven grass, or gravel paths, traditional wedding shoes can be impractical and uncomfortable. Additionally, unpredictable weather can also pose a challenge. Rain or mud can quickly ruin delicate heels or flats, leaving brides and grooms with wet and uncomfortable feet. Wedding boots, on the other hand, are designed to tackle these challenges head-on.
Jessica Simpson Women's Silesta Sparkle Sneaker
Different styles of wedding boots, sneakers and flats
Wedding boots offer a range of benefits that make them the perfect choice for outdoor weddings. Firstly, they provide unparalleled comfort and support. With their sturdy construction and cushioned insoles, wedding boots are designed to keep your feet happy all day long. You can dance, walk, and mingle with ease, without the worry of sore feet or blisters. Secondly, wedding boots offer excellent stability and traction. Their rubber soles provide a firm grip on various surfaces, ensuring you stay steady and secure, no matter where your outdoor wedding takes you.
FIFSY Women Rhinestone Cowboy Boots Glitter Chunky Heel Sparkly Cowgirl Ankle Boots
How to choose the right wedding boots for your outdoor barn wedding
One of the reasons wedding boots have become so popular is the wide range of styles available. From classic ankle boots to knee-high lace-up boots, there's a style to suit every taste and bridal aesthetic. For the boho bride, there are beautiful bohemian-inspired wedding boots adorned with fringe and floral embroidery. If you're after a more edgy look, opt for a pair of leather biker boots with metallic details. Traditional brides can choose elegant lace-up boots or dainty lace-covered ankle boots. The possibilities are endless, allowing you to express your personal style and make a statement on your special day.
Idyllwind Women's Trouble Western Boot Snip Toe – BIWSU20L2 – Fueled by Miranda Lambert
Styling tips for wedding boots or sneakers
When it comes to choosing the right wedding boots for your outdoor wedding, there are a few factors to consider. Firstly, think about the venue and terrain. If you're getting married on a sandy beach, opt for boots with a low heel or flat sole to prevent sinking into the sand. For a grassy garden wedding, choose boots with a chunky heel or wedge sole for stability. Secondly, consider the weather. If you're expecting rain, look for boots made from waterproof materials to keep your feet dry. Lastly, think about the overall aesthetic of your wedding. Match the style and embellishments of your boots to your dress and wedding theme for a cohesive and stylish look.
GLOBALWIN Women's Ankle Boots Wedge Sneakers For Women
When you're saying "I do" on a mountainside
You need wedding shoes that balance style and practicality. Opt for comfortable yet elegant footwear like ankle boots with a chunky heel or lace-up flats. These choices provide stability on uneven terrain while keeping you stylish. Consider shoes with weather-resistant features, like water-resistant materials or sturdy soles, to tackle any mountain weather surprises. For a touch of mountain-chic, embellished hiking boots or bohemian sandals can add a unique flair to your ensemble. Ultimately, the best wedding shoes for a mountainside celebration blend comfort, durability, and style, ensuring you ascend to your happily ever after with ease.
Sperry Women's Maritime Repel Suede Boots
A beach wedding with sandals of course
Sandals are the ideal choice for a beach wedding for several compelling reasons. They offer comfort and practicality on the sandy terrain. The soft, pliable soles of sandals allow the bride, groom, and guests to move effortlessly across the beach, making for a more relaxed and enjoyable experience.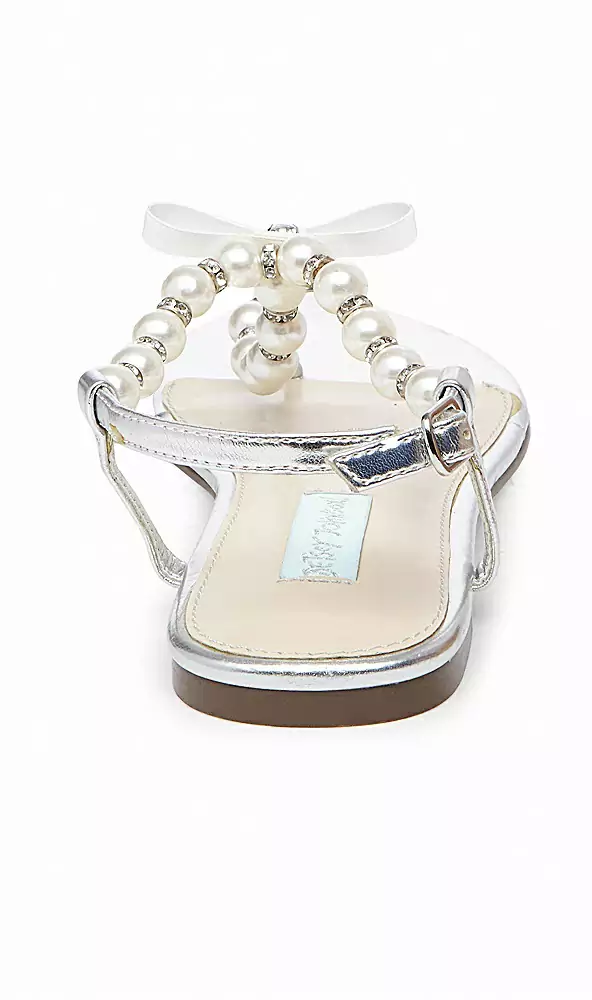 Conclusion: Embracing comfort and style on your special day
To inspire you and showcase the versatility of wedding boots, let's take a look at some real-life examples of brides rocking this trend. Sarah, a beach bride, opted for a pair of lace-up ankle boots with a low heel for her sandy ceremony. The boots perfectly complemented her flowing bohemian gown and allowed her to walk down the aisle with ease. Emily, a rustic farm bride, chose knee-high cowboy boots with intricate embroidery to match her country-chic wedding theme. The boots added a touch of whimsy to her bridal look and kept her comfortable during the outdoor festivities. These examples highlight how wedding boots can be styled to suit different venues and bridal styles, proving that comfort and style can go hand in hand on your special day.